Emily Horning <ehorning@ccmail.sunysb.edu>
---
Garlic Steak Sandwiches with Cilantro Salsa
(shamelessly copied from James McNair's Beef Cookbook by James McNair)
Garlic Marinade:
1/2 cup dry red wine
2 tbs. fresh squeezed lime juice
2 tbs. minced or pressed garlic
2 tbs. brown sugar
salt
ground cayenne pepper to taste
Combine the above ingredients and reserve.
---
Take 1 lb. flank steak, top round or other tender boneless lean beef, trimmed of all fat and connective tissue, and place it in a flat shallow dish. Pour the marinade over and turn to coat meat on all sides. Cover dish with plastic wrap and let stand for 2 hours at room temp., or preferably, refrigerate overnight.
---
Salsa:
8 to 10 garlic cloves
1-1/4 cups coarsely chopped fresh cilantro
6 fresh jalapeno or other green hot chili peppers, stemmed and seeded
2 tbs. olive oil
1 tbs. lime juice 1 tsp. ground cumin
salt to taste
Chop the garlic in a food processor or blender. Add the cilantro, chili peppers, olive oil, lime juice, cumin and salt. Blend until fairly smooth. Reserve.
Toast:
8 slices of sourdough or French bread, lightly toasted
garlic mayonnaise, thinly sliced red onion, sliced tomato (all optional)
Cook the steak, turning once and basting with the marinade, until a meat thermometer inserted in the center tests done to your preference. Remove to a cutting surface and thinly slice across the grain at a 45-degree angle. Spread the toast with the garlic mayonnaise, if desired. Pile beef slices on the toast and generously drizzle with the salsa. Top with onion and tomato, if desired.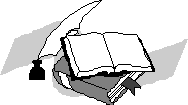 YUM! Serves 4.
---
---
This page is maintained by Graham Toal <gtoal@gtoal.com>